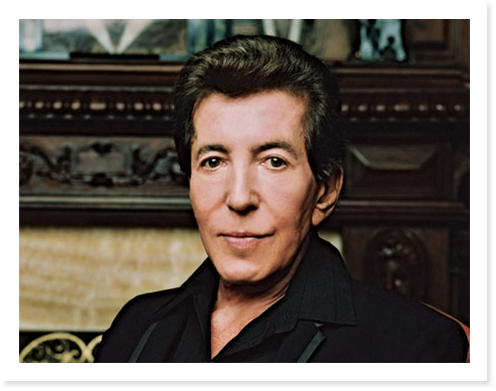 About Alvin Malnik
A childhood promise shaped much of Al Malnik's life. The son of Russian Jewish immigrants, Al Malnik was raised in a working-class neighborhood in St. Louis. As a young boy, Al Malnik promised his parents he'd take up a professional career as an adult. He'd be a doctor or a lawyer – reassuring his parents he'd have a good life filled with things his parents felt they were unable to provide. To fulfill his childhood promise, Al Malnik chose a career in law and began his studies at Washington University. Joining the university's ROTC program as an undergraduate led Al Malnik to a two-year stop in El Paso, Texas after his 1954 graduation. From 1954 to 1956, he served in the Army as a Guided Missile Officer, achieving the rank of Reserve Captain. Not unlike his childhood promise, his obligation to serve in the army after completing his undergraduate studies played an important role in leading Al Malnik to Florida in 1956. He describes choosing Florida and the University of Miami as a flip-of-the-coin decision. Lured by warm weather, glory state reputations and considerably less conservative lifestyles than he was accustomed to Al Malnik, now a newlywed, narrowed his options to California and Florida — then flipped a coin. GI program benefits provided him with the opportunity to attend law school. In 1959, Al Malnik, 26, graduated law school with high honors and remembers hearing his two young children greet him as he stepped off the stage – L. L.B. and J.D. degrees in hand.
His first office, on Lincoln Road, became home base for the practice where Al Malnik developed a reputation as a top-notch criminal attorney and led to the development of many meaningful personal and business relationships. Hard work led to success, allowing Al Malnik to pursue business interests outside of his law practice – including the rights to Scopitone – a "movie machine" that he eventually sold his interest in for $2 million. In addition to making Al Malnik a young millionaire, Scopitone introduced Malnik to the entertainment world. Long-lasting business and personal relationships with several "Rat Pack" celebrities including Frank Sinatra and Dean Martin played a roll in his successful career.
Together with his friend the late Jay Weiss, the pair spearheaded the transformation of South Beach into the trendy destination it's known for today when they purchased The Forge restaurant in 1968. There were plenty of bumps and detours along the road that led to The Forge's stellar reputation, but Malnik took them all in stride.
With every new project — from the Sky Lake County Club, California Club residences, Brandsmart Building, Club 41, and Cricket Club condominium buildings to apartment complexes in California and Florida — Malnik's reputation as a savvy businessman and his personal business expertise continued to grow until it was nothing short of a fabulous success story.
Along with his business ventures, Al Malnik believes in giving back to the community and has donated both time and financial resources to a multitude of nonprofit organizations including the Jay Weiss Center at the University of Miami's Miller School of Medicine, the Founders Society of the University of Miami, Mount Sinai Medical Center and he and his second wife Nancy have earned the title of "Lifetime Benefactor" for their contributions to the Make-A-Wish Foundation of Southern Florida. While not seeking public recognition for his philanthropy, honors like the 2007 Outstanding Citizen of the Year award bestowed upon him by the Miami Beach Chamber of Commerce hold special meaning. Al Malnik has taken his childhood promise to a level his parents may have never dreamed of and shared his life lessons with his family, business associates, and the community.